Don't take my word, here is what our clients have to say about us.
Sandi is extremely Knowledgeable, Helpful, & Professional realtor!
If you are looking to purchase a home, I highly recommend going with Sandi Sagaser from Inspired Homes. She is an extremely Knowledgeable, Helpful, & Professional realtor that made it possible for me to purchase my first home. If it wasn't for her looking out for my best interest throughout the entire home buying process, I probably would not be in the home I'm in today. Sandi has my business for life and I look forward to working with her again in the future!"
Rocki works hard for her clients. We felt blessed to have her for our realtor!
I would highly recommend Rocki! She works hard for her clients, and is always there to quickly answer any questions. I love how she is honest and "to the point" about what you should do to help your house sell quickly. I did everything she suggested, and our home sold in 48 hours! We had a lot of fun together staging my home (She even lets you use her decor items for free, how awesome is that!) When it was time for the photographer to come take pictures, she made sure my home looked perfect (and it did, it was beautiful!) We really enjoyed working with Rocki, and will use her again. We felt blessed to have her for our realtor.
Lisa is the bomb!
Lisa is the bomb! She worked with us Northerners without blinking an eye. So many homes shown, so many visits down here, so many text messages and phone calls without a complaint. Always happy, bubbly and easy to work with. We are so grateful for all her hard work and patience. She helped up find our forever home that was just what we were looking for."
Why Choose Inspired Homes
No one can be great at everything: Inspired Homes is extremely specialized in the industry! We can handle each and every detail of your Real Estate transaction.
We are not a traditional office. We are a boutique restate firm staffed with a small, well-vetted group of top-tier professionals.
Our location is easy and accessible to the entire county. It is comfortable, clean and organized. It reflects who we are.
You can reach us by phone, text or email.
Inspired Homes has over 100 years of experience in the Nashville area, we offer superior customer service and specialized marketing for our clients.
We Love our work. What a gift!
People really want to work here! So you can trust that whoever you work with here is the best!
We can handle it! That's our policy!
Pipes break? Concerned about a showing?? Need real estate advice? We are available to help!
When you call us know that we are a team of capable professionals and will find the answers for you!
Something comes up after the close of Escrow? You can still call us. We are still here to help you.
We are a very aggressive company. We work to net you the highest possible price (or the lowest price if you are the buyer).
We talk to lots of people every day for new buyers and sellers.
Sandi Sagaser is the owner/broker of the company and is actively selling every day she can be. Our office never loses sight of the current market.
We are an innovative team. Don't look to us for traditional methods.
We have an array of professionals in many related fields that support our company. They are pre-screened and we consider them the best in their field.
We have a great reputation. When the Inspired Homes sign is in the yard, people trust that the home is priced right and is a fabulous listing.
We have a documented proven system that sells homes. We don't guess at what works.
We are learning about cutting edge sales tools, techniques and learning about our local market. We just keep getting better!
We do occasionally make a mistake, when we do we take responsibility for our actions and fix it.
If something does go wrong we amend our system so that it doesn't happen again. Customer Service is a reflection of superior systems and caring attitudes.
We return all calls with 24 hours.
We know what works and will be honest with you about what is best for you.
We are results-oriented sales people. We only get paid when we help you achieve your goals.
We are never content with satisfactory ratings. We are always striving to be better, striving for excellence.
Here we are all work for you! When you succeed, we succeed!
We are a service company! We do not discount our fees, our service to you, or the price of your home!
Each person is treated special no matter what price range your property is listed in. We value people, not prices!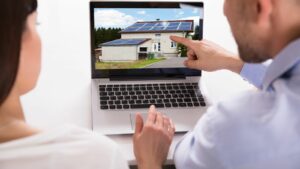 Buying
When embarking on this journey, it's essential to have a clear understanding of what to look for, tailored to your unique needs and circumstances. This preparedness not only paves the way for a smoother buying process but also leads to long-term satisfaction with your chosen home.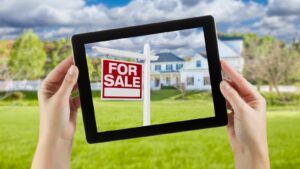 Selling
Whether one is a first-time seller or has previous experience, the process calls for a well-thought-out strategy and a thorough understanding of the real estate market. Navigating these complexities with knowledge and confidence paves the way for informed choices and successful outcomes.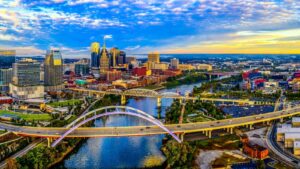 Nashville Life
As the sun bathes the cityscape in a gentle light Cumberland River, Nashville unfolds its beauty and vibrance to both newcomers and longtime residents. Known as the Music City, it harmoniously blends a rich history with a budding modern culture, making it a captivating place to call home.